Training List Details User Login
| | | | |
| --- | --- | --- | --- |
| Sl. No. | Training Name | Req. Qualification | Duration |
| 1 | Agarbatti Manufacturing (अगरबत्ती उत्पादन) | N/A | 1 Month |
| 13 | Beauty Parlour (ब्यूटीपार्लर) | 8th | 1 Month |
| 16 | Bindi & Mehandi Manufacturing Unit (बिन्दी एव मेहंदी उत्पादन इकाई) | N/A | 1 Month |
| 18 | Candle Manufacturing (मोमबत्ती उत्पादन) | 8th | 1 Month |
| 19 | Cane Furniture Manufacturing (बेंत का फर्निचर निर्माण) | N/A | 1 Month |
| 20 | Carpentry & Wood Furniture Workshop (बढई गिरी एवं लकड़ी के फर्निचर) | 10th | 1 Month |
| 21 | Carpentry (बढ़ईगिरी) | 12th | 1 Month |
| 22 | Cattle Feed Manufacturing (पशु आहार उत्पादन) | 12th | 1 Month |
| 23 | Cement Jalli, Doors, windows etc. (सीमेन्ट का जाली, दरवाजा एवं खिड़की इत्यादि) | 8th | 1 Month |
| 24 | Computer Hardware Assembling Maintenance & Networking (कम्प्यूटर हार्डवेयर एसैम्बलिंग एवंनेटवर्किंग) | Graduation | 1 Month |
| 25 | Cooler Manufacturing (कूलर निर्माण) | 12th | 1 Month |
| 26 | Corn Flakes Manufacturing (कार्नफ्लेक्स उत्पादन) | 12th | 1 Month |
| 27 | Desktop Publishing & Screen Printing (डेस्कटॉप पब्लिसिंग एवं स्क्रीनप्रिन्टिग) | 10th | 1 Month |
| 28 | Detergent Powder, Soap & Shampoo (डिटर्जेन्ट पाउडर, साबुन एवं शैम्पु) | 12th | 1 Month |
| 29 | Disposable Diaper and Sanitary Napkin (डिस्पोजेबल डाइपर एवं सेनेटरी नैपकिंन) | 12th | 1 Month |
| 30 | Dry Cleaning (ड्राईक्लीनिंग) | 8th | 1 Month |
| 31 | Electrical Fan assembling (बिजली पंखा एसेम्बलिंग) | 12th | 1 Month |
| 32 | Establishment of Dhaba/Hotel/Restaurant/Food on Wheels (ढ़ाबा/होटल/रेस्टोरेन्ट/फुड ऑन व्हील्स) | 12th | 1 Month |
| 33 | Flex Printing (फ्लैक्स प्रिन्टिग) | 12th | 1 Month |
| 34 | Fly Ash Bricks (फ्लाई एष ब्रिक्स) | N/A | 1 Month |
| 35 | Fruit Juice (फलों के जूस की इकाई) | 8th | 15 Days |
| 36 | Gate grill Fabrication Unit/Welding Unit (गेटग्रिल निर्माण एवं वेल्डिंग इकाई) | 8th | 1 Month |
| 37 | Gold Manufacturing Workshop (आभूषण निर्माण वर्कशॉप) | 12th | 1 Month |
| 38 | Hand-Made Paper Making (हाथ से बना हुआ कागज) | 8th | 1 Month |
| 39 | Home Wiring & repair (घरेलू बिजली वायरिंग एवं रिपेयरिंग) | 12th | 1 Month |
| 40 | Honey Processing (मधु प्रसंस्करण) | 8th | 1 Month |
| 41 | Hospital Bed/Trolleys Manufacturing Unit (हॉस्पिटल बेड/ट्राली निर्माण की इकाई) | 12th | 1 Month |
| 42 | Ice Cream Manufacturing (आइसक्रीम उत्पादन) | 8th | 1 Month |
| 43 | IT Business Centre (आई0 टी0 बिजनेस केन्द्र) | B.Sc | 1 Month |
| 44 | Jam/Jelly/Sauce Manufacturing (जैम/जेली/सॉस उत्पादन) | 12th | 1 Month |
| 45 | Jute based (जूट आधारित क्राफ्ट) | 8th | 1 Month |
| 46 | Knitting Machines & Garments (कसीदाकारी) | 8th | 1 Month |
| 47 | Lac Bangles (लाह चूड़ी निर्माण) | 12th | 1 Month |
| 48 | Leaf Cup & Plates (पत्ता-प्लेट) | 8th | 1 Month |
| 49 | Leather Accessories like Bags, Wallets & Gloves etc. (चमड़े के बैग, वालेट एव ग्लोब्स आदि निर्माण) | 12th | 1 Month |
| 50 | Leather and Rexin Sheets Cover for Vehicles (चमडे़ एवं रेक्सीन का सीट कवर निर्माण) | 12th | 1 Month |
| 51 | Leather Garments (चमड़े के जैकेटस निर्माण) | 12th | 1 Month |
| 52 | Leather Shoes (चमड़े के जूता निर्माण) | 12th | 1 Month |
| 53 | LED Bulb/Decorative Bulb Manufacturing (एल0 ई0 डी0 बल्ब/सजावटी बल्ब निर्माण) | 12th | 1 Month |
| 54 | Light Commercial Vehicle Body Building (हल्के वाहन के बॉडी निर्माण) | 12th | 1 Month |
| 55 | Makhana Processing (मखाना प्रोसेसिंग) | 8th | 15 Days |
| 56 | Manufacturing of Hair Oil (केश तेल का उत्पादन) | 12th | 15 Days |
| 57 | Marble cutting and Polishing (मार्बल कटिंग एवं पोलिशिंग) | 12th | 1 Month |
| 58 | Medical Diagnostic Centre (पैथोलोजिकल जाँच घर) | 12th | 1 Month |
| 59 | Mobile Repairing & Mobile Charger Making (मोबाईल एवं चार्जर रिपेयरिंग) | 12th | 1 Month |
| 60 | Mosquito Net Manufacturing (मच्छरदानी निर्माण) | 8th | 1 Month |
| 61 | Mosquito Repellent Mat (मच्छर भगाने का टिकिया) | 12th | 1 Month |
| 62 | Motor Winding (बिजली मोटर बाइडिंग) | 12th | 1 Month |
| 63 | Namkeen Production (नमकीन उत्पादन) | N/A | 1 Month |
| 64 | Noodles Manufacturing (नूडल्स उत्पादन) | N/A | 1 Month |
| 65 | Note Book/Copy/File/Folder Manufacturing (नोटबुक/कॉपी/फाईल/फोल्डर उत्पादन) | 8th | 1 Month |
| 66 | Oil Mill (तेल मिल) | 8th | 15 Days |
| 67 | Packaged Drinking Water (बोतल बंद पानी) | 12th | 1 Month |
| 68 | Papad & Bari Manufacturing Unit (पापड़ एवं बड़ी उत्पादन) | 8th | 1 Month |
| 69 | Paver Block and Tiles (सीमेन्ट ब्लॉक एवं टाइल्स) | 8th | 1 Month |
| 70 | Pickles Manufacturing Unit (आचार, मुरब्बा उत्पादन) | 8th | 1 Month |
| 71 | Plaster of Paris Item (प्लास्टर ऑफ़ पेरिस का सामान) | 8th | 1 Month |
| 72 | Plastic Items/Boxes/Bottles (प्लास्टिक सामग्री/बॉक्स/बोटल्स) | 8th | 1 Month |
| 73 | Plumbing Work (पलम्बरिंग कार्य) | 10th | 1 Month |
| 74 | Poha/Chura Manufacturing Unit (पोहा/चुड़ा उत्पादन) | N/A | 15 Days |
| 75 | Popcorn Manufacturing Unit (पाँपकार्न उत्पादन) | N/A | 15 Days |
| 76 | Poultry Feed Manufacturing (मुर्गी दाना का उत्पादन) | 10th | 1 Month |
| 77 | Pre-Fabricated Building Material (पूर्व निर्मित भवन निर्माण सामग्री) | 10th | 1 Month |
| 78 | Pre-Stressed Cement Concrete Pole (सीमेन्ट कंक्रीट पोल) | N/A | 1 Month |
| 79 | Pulse Mill (दाल मिल) | 10th | 1 Month |
| 80 | PVC foot wear (पी0 भी0 सी0 जूता/चप्पल) | 8th | 1 Month |
| 81 | R.C.C. Spun Hume Pipe (कंक्रीट ह्यूम पाईप) | 10th | 1 Month |
| 82 | Readymade garments (रेडिमेड वस्त्र निर्माण) | 12th | 1 Month |
| 83 | Repair of Diesel Engines & Pump Sets (डीजल इंजन एवं पम्प रिपेयरिंग) | 10th | 1 Month |
| 84 | Reprocessing of Plastic Waste unit (प्लास्टिक वेस्टरी-प्रोसेसिंग) | 10th | 1 Month |
| 85 | Rolling Shutters (रौलिंग शटर) | 10th | 1 Month |
| 86 | Rubber Stamp (रबड़ का मोहर) | 12th | 15 Days |
| 87 | Security Guard Training (सुरक्षा कर्मी प्रशिक्षण)* | 12th* | 1 Month* |
| 88 | Seed Processing & Packaging (बीज प्रसंस्करण एवं पैकेजिंग) | 12th | 1 Month |
| 89 | Sewing-Cutting (सिलाई-कटाई) | 8th | 1 Month |
| 90 | Silver Jewellery making Unit (चाँदी जेवर निर्माण) | 12th | 1 Month |
| 91 | Spice Production (मसाला उत्पादन) | 8th | 1 Month |
| 92 | Sports Shoes (स्पोर्ट्स जूता) | 10th | 1 Month |
| 93 | Stabilizer/Inverter/UPS/CVT assembling (स्टेबिलाइजर/इनवर्टर/यू0पी0एस0/सी0वी0टी0 एसैम्बलिंग) | 12th | 1 Month |
| 94 | Steel Almirah Manufacturing (स्टील का अलमीरा निर्माण) | 12th | 1 Month |
| 95 | Steel Box/Trunk/Racks Manufacturing Unit (स्टील का बॉक्स/ट्रंक/रैक निर्माण) | 10th | 1 Month |
| 96 | Steel Furniture (स्टील का फर्नीचर) | 10th | 1 Month |
| 97 | Stone based (पत्थर की मूर्ति निर्माण) | 10th | 1 Month |
| 98 | Sweets Production (मिठाई उत्पादन) | N/A | 15 Days |
| 99 | Tent House/ Event Management (टेन्ट हाउस एवं इवेन्ट मैनेजमेन्ट) | 12th | 1 Month |
| 100 | Thermoformed Disposable Cups & Plate (थर्मो कप एवं प्लेट निर्माण) | 10th | 1 Month |
| 101 | Tourism Taxi (टूरिस्ट टैक्सी) | 12th | 15 Days |
| 102 | Two Wheeler Repairing Shop (टू-व्हीलर रिपेयरिंग) | 10th | 1 Month |
| 103 | Tyre Vulcanizing/Retread (टायर रिट्रेडिग) | 8th | 1 Month |
| 104 | Web Software Development & Web Designing Centre (वेब सॉफ्टवेयर डेवलपमेन्ट एवं डिजाईनिंग)* | 12th* | 1 Month* |
| 105 | Wood based Craft Industries (काष्ठ कला आधारित उद्योग) | 10th | 1 Month |
| 106 | Others (अन्य) | - | - |
Download Form
This is the demo application form for Student, fullfill this type of form.
Student fullfill this application form online or offline mode
Skill Training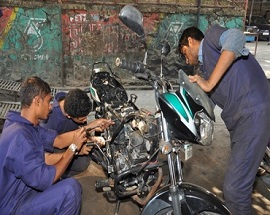 Two Wheeler Repainig Training
A motorcycle, often called a bike, motorbike, or cycle, is a two- or three-wheeled motor vehicle. In developing countries, motorcycles are considered utilitarian due to lower prices and greater fuel economy. This business is very effective.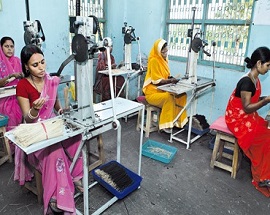 Agarbatti Making Training
Agarbatti making business can be initiated as small scale or large scale basis. Agarbatti is considered as household goods having a great market potential. The burning of agarbatti or incense in religious and social functions since early times.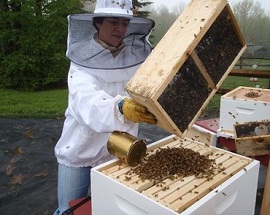 Beekeeping Training
Beekeeping can be a fascinating hobby, a profitable sideline, or a full-time occupation. Beekeeping can be an income-producing venture by providing pollination services to orchards and farmers, or by harvesting and selling honey and other products.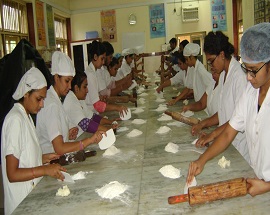 Bakery Training
A bakery is an establishment that produces and sells flour-based food baked in an oven such as bread, cookies, cakes, pastries, and pies. Some retail bakeries are also cafés, serving coffee and tea goods on the premises.